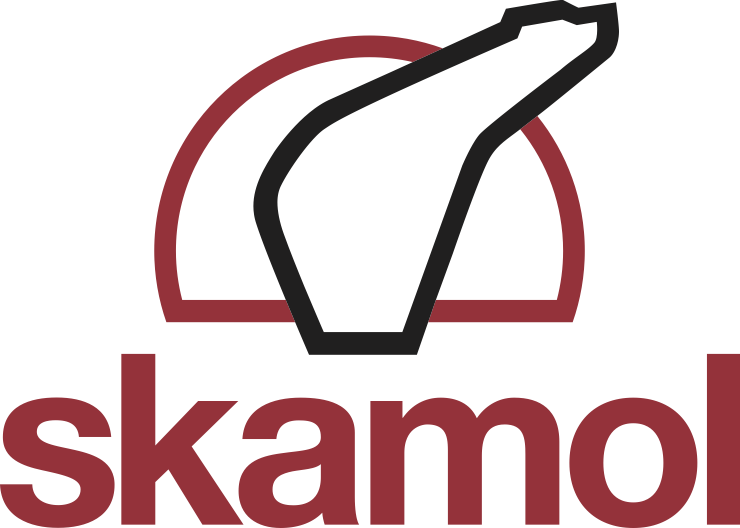 Skamol produces and markets insulation systems based on the three key raw materials calcium silicate, vermiculite and moler. The system portfolio spans bricks and blocks, insulation boards and fire protection boards which drives health-, safety- and energy preserving benefits for customers and end-users around the world.​
Skamol has selected the following UN Sustainable Development Goals to which we have an opportunity to contribute:​
Goal 9 – Build resilient infrastructure, promote inclusive and sustainable industrialization and foster innovation
Opportunity to make production process more efficient and increase resource-efficiency by adopting cleaner and more environmentally friendly industrial processes.
​Goal 12 – Ensure sustainable consumption and production patterns
Efficient use of natural resources and​ reduce waste generation through prevention, reduction, recycling and reuse.
Goal 15 – Protect, restore and promote sustainable use of terrestrial ecosystems, sustainably manage forests, combat desertification, and halt and reverse land degradation and halt biodiversity loss
Restore terrestrial land.

With an extensive warehouse and our own service center, Alumeco is able to meet all your aluminium demands – including next-day delivery. Our staff of specialists and technical consultants is always ready to solve your specific problem.
In Alumeco we have chosen to work with four UN Global Goals:
Goal 7 – Affordable and clean energy
Our goal is to use 100% renewable energy in 2040 by lowering our demand for energy and producing solar power on our own properties.
Goal 8 – Decent work and economic growth
To ensure a safe and healthy work environment in Alumeco Group, we are in the process of being ISO 45001 certified at our four major production and warehouse facilities.
Goal 12 – Responsible consumption and production
To reduce the production of new (primary) aluminium, we are reducing our own scrap production to utilise the already existing aluminium even more and increasing the availability of recycled aluminium products (RecycAl). We also offer GreenAl, an aluminium product produced using renewable energy, which has a significantly lower carbon footprint than traditional primary aluminium.
Goal 13 – Climate action
Our goal is to reduce our carbon footprint (scope 1+2) by 80% by 2040. We will reach this goal by reducing our own emissions and investing in climate offset projects. So far, we have reduced our footprint by 18% by reducing our own emissions.

At Aluflam, we are experts in the area of fire protection made from glass and aluminium. We offer a wide range of fire proof constructions in the fire category E15 to EI 120. For example facades, windows, doors, sliding doors, skylights and glass ceilings.
Our design varies from standard formations to complicated special design solutions, often in cooperation with architects. We continuously develop new products and due to our new Extrusion factory in Lithuania equipped with modern painting facilities, we can offer custom-made solutions.
Aluflam has for many years also been supplier for off shore establishments and cruise ferries, where we are working together with shipowners and architects. Aluflam has several branches including in the US, Australia, Lithuania and Egypt.
Aluflam focuses in particular on UN sustainable development goals:
Goal number 12: Responsible Consumption and Production
At Aluflam, we have chosen aluminium as our primary material, because the material can be reused over and over again – only requiring 5% of the energy needed for producing the raw material. In addition, aluminium is maintenance free. Aluminium reacts with the oxygen in the air and forms a protective oxite coating which makes it resistant to corrosion. This means less maintenance and replacements compared to metals like iron or steel. Less maintenance and less replacements are good news for both the environment and the total budget for any construction.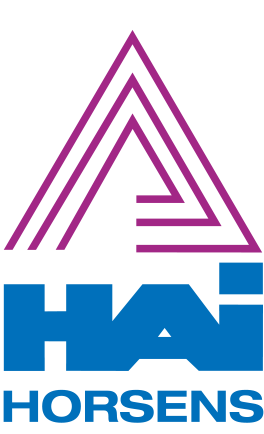 Great ambitions lead to success. With roots dating back to 1913 A/S HAI Horsens is a rapidly growing company. HAI are currently the largest surface treatment company for aluminum in Northern Europe and specialize in Europe's broadest range of aluminum finishes. Our services include wet coating, anodizing for both in-and outdoor use, hard anodizing & passivation, together with a big variety of pre-treatments and finishes.
We engage in confident partnerships with our customers ranging from product development to the planning and execution of complex and efficient big scale production setups. New for 2022 is the addition of a brand new wet painting facility, that offers a big variety of specialty coatings which can be applied both manually and completely automatic by robots.  in addition to this a strong partnership has been made with A3SURFACES that enables us to offer a groundbreaking antimicrobial surface treatment.
At HAI we are focused on working and contributing to below UN Sustainable Development Goals:
Goal 8 – Decent work and economic growth
We are consistently working to ensure a stable & secure working environment, and we are working towards a ISO 45001 certification. Furthermore, we have a strong synergy within our company that Employee rights should always be prioritized and protected
Goal 12 – Responsible consumption and production
We are committed to lowering our production impact and have installed the necessary goals to ensure the commitment. All the way from purchasing and throughout the production.
In addition to this, great focus has been made on making sustainable improvements towards energy optimizing, waste management and the used and purchasing of chemicals, all monitored through our externally certificate ISO 5001 energy management system.

Gustav Østergaards Maskinfabrik A / S is Denmark's oldest and most experienced companywithin the rolling of aluminum profiles.
At Gustav Østergaards Maskinfabrik A / S, we focus heavily on our many customers at home and abroad. We work widely in all types of rolled aluminum profiles.
We are the preferred supplier to one of the world's largest manufacturers of MR / CT scanners, delivering many different rolled alloy profiles to rehab equipment around the world as well as many rolled profiles for exclusive construction projects in Denmark, Scandinavia, Western Europe, Eastern Europe, Southern Europe, the Middle East as well as several thousand 3-D rolled items for a project in Dubai. USA and South America are also part of our export markets
Every day we work for our own developed rolling concept, where we always practice Bending beyond limits.

BODY BIKE® is a Danish production company located in Frederikshavn, in the far North of Denmark. BODY BIKE® produces some of the best indoor cycles in the world and is an internationally recognized brand, with indoor cycles sold in more than 35 countries.
BBCARGO® is a sister company, who last year, launched a state-of-the-art e-cargo. The e-cargo bike is Danish innovation at its best and is 100% sustainable in production and use.
The e-cargo bike is produced and supplied in Denmark from Danish suppliers and sustainable materials, regenerated aluminum, recycled plastics and stainless steel.
The BBCARGO® is one of the strongest e-cargo bikes on the market, able to handle up to 150 kg payload and can contain up to 336 liters in the cargo box.
BODY BIKE® and BBCARGO® has the following Sustainable Development Goals
Goal 11 – make cities and human settlements inclusive, safe, resilient and sustainable
11.2. BBCARGO® contributes to creating access for all to safe, accessible, and sustainable transport at an affordable price.
11.2 BBARGO® contributes to reduce the environmental impact per. per capita by offering an electric means of transport.
Goal 12 – ensure sustainable consumption and production patterns
12.6 Both BODY BIKE® and BBCARGO® use sustainable practices in production.
12.7 Both BODY BIKE® and BBCARGO® promote sustainable public procurement practices in accordance with national policies and priorities.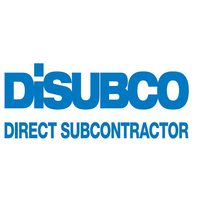 DISUBCO is a One Stop company, Supplying products of aluminum, titanium, stainless steel, and steel. Our experience, know-how and big selection of partners makes us capable of transforming our customers ideas to reality. We provide full supply chain solutions with everything from purchasing the raw materials, casting, extrusion, CNC-machining, surface treatment, assembly, engraving, quality assurance together with packing and logistics services.
At DISUBCO we take pride in helping our customers reaching their goals and products expectations and we are always ready to guide our costumers select and surface finish.
Goal 8.2 Achieve higher economic productivity through technology and innovation
DISUBCO's customers are often companies with focus on innovation and development. We contribute with years of experience and our expertise in the production of our customers products, fulfilling their ideas by putting them in practice. When DISUBCO helps with the production of customers products, it releases its own resources for more development and sales, which results in more innovation and growth.
Goal 9.4 Upgrade all industries and infrastructures for sustainability
Disubco has lately helped more customers get their products produced in Europe again, instead of China. Together with our modern partners, we have been able to ensure that customers' products can be produced at the same final price. This helps to reduce the transport of the products and lower the CO2 consumption per product.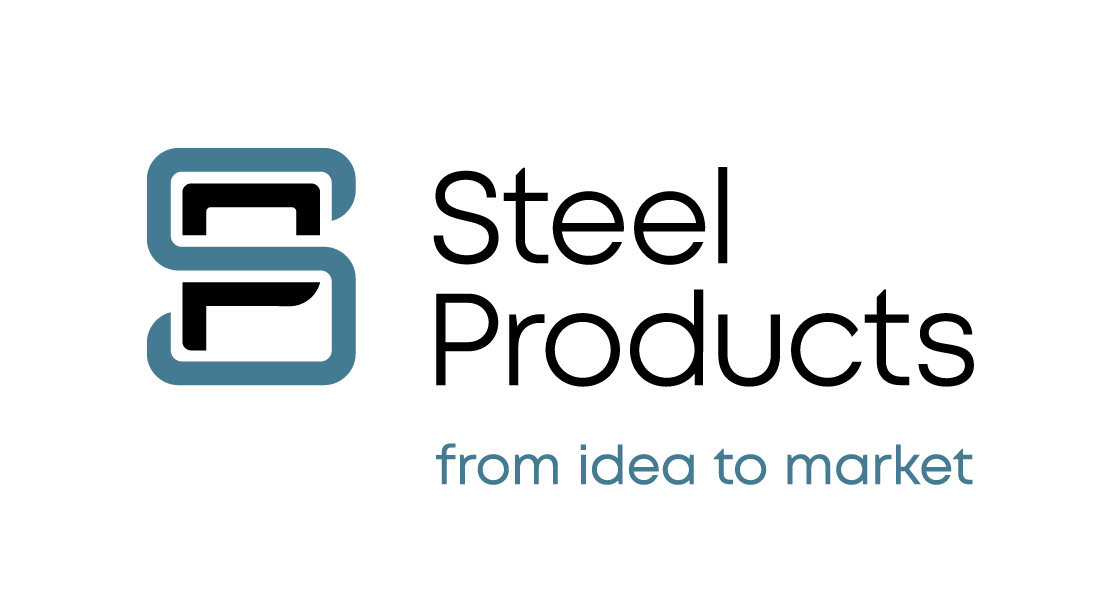 Steel Producs A/S is the leading subcontractor within advanced deep-drawing, stamping, cold forging and spinning using CNC-processes, laser, robot welding and surface treatment. We produce metal components for manufacturing companies and offer suppliance that can enter directly into our costumers' production flow.
In addition, Steel Products is constantly working on improving and optimizing our production processes as well as minimizing the use of raw materials and energy in order to strengthen our costumers' competitiveness and green profile.
This is an approach that aligns perfectly with UN Sustainable Development Goals number 9 and 12. For example, Steel Productions has developed and manufactured a new bottom plating at a width at only 2 mm that fulfills the same demands for strength and quality as its predecessor at 8 mm.  The new bottom plating has resulted in great spending cuts in material that significantly reduces the weight and price of the product – at the advantage of the competitiveness of our customers. The Development Goals are part of our DNA and benchmark for the evolvement of new solutions. Material savings are vital in complying with climate goals, but they play an important role in developing new products with our costumers too, since the raw materials makes up a large part of the price of the component.
Steel Products participates in Aluminium 2022 primarily to achieve a dialog with costumers regarding how the company can contribute to smarter design and manufacturing processes. But we also look forward to discussing security of supply under the current global circumstances – and not least once again to be face to face with colleges and costumers.

ab Aluminum A/S manufactures aluminum products, both simple and complex. We can manufacture virtually any aluminum product thanks to our wide range of in-house competencies.
We employ the latest control and manufacturing methods and regularly implement improvements to our manufacturing equipment – such as modern CNC technology, welding technology and robotics. We also provide consultation in the start-up phase to ensure that you end up with the best solution that meets your exact requirements and standards. In addition to manufacturing your products, we can also assist with surface treatment, installation and packaging of your products. ab Aluminium A/S manufactures products for a large variety of industries. We supply components to the aircraft industry, robotics industry, rehabilitation industry, applied arts and wind turbines, to name just a few examples.
At ab Aluminium, we are committed to the achievement of the following Sustainable Development Goals:
SDG 9:
We guide our customers towards CO2-reduced aluminium, which can reduce emissions by as much as 75%. We are also continuously replacing older manufacturing equipment with more energy-efficient solutions.
SDG 12:
At ab Aluminium, we are committed to energy-efficient manufacturing methods and to reducing material consumption via cost optimisation of our products.

We are experts in the extraction of fumes, exhaust gases, dust etc. in industry, automotive workshops, ATEX environments and other workplaces where people are exposed to harmful substances. We have a vast selection of products, both stationary and mobile, to ensure the safety of employees while they work with e.g. welding and grinding in both the aluminum and steel industryWe give our customers the best possible service including honest products, competent advice, quick response, fast delivery, a high level of reliability and much more.

AluConsult is run by a Danish consultant in anodizing and processing aluminum, named Anna Deacon Juhl. My passion lies in helping ambitious Danish and international companies that work with anodized aluminum. I do this by teaching companies to reduce errors and increase production speed, customer satisfaction and revenue. My professional life has been centered around aluminum and anodizing. My experience includes a Ph.D. in anodizing, working as a quality manager in an anodizing company and production supervisor in the aviation industry. In addition, for the past 25 years I have advised and trained many Danish and international companies. Anodizing is very important if you work with aluminum. It can make aluminum products last a lifetime. The knowledge I have gained, I use in concrete consulting assignments, workshops about the use of sustainable aluminum and other innovative methods, as well as e-learning and webinars about what is up to date.
Last year, I decided to focus on the following three world goals:
Goal 9. Industry, innovation and infrastructure – which is about showing new methods for working more sustainably in Danish and international companies and teaching them to use resources more efficiently and more environmentally sensibly.
Goal 12. Responsible consumption and production – AluConsult helps to improve and reduce resource consumption to ensure a sustainable future, using anodised aluminum by optimizing and reducing production time and energy consumption.
Goal 13. Climate efforts – I help reduce the negative environmental impact by ensuring quality products that can be used and recycled by increasing understanding of anodizing aluminum, so fewer products need to be discarded.
AluConsult is a progressive and influential company, with a reputation that has been proudly earned through many years of dedication, commitment and involvement in the anodizing industry. AluConsult's vision is to give Danish and international companies the opportunity to create beautiful and durable aluminum products with sustainable production methods through training and consulting.
If you wish to establish contact to some of the most innovative and competitive aluminium product developers and suppliers  from Denmark then you should visit this web-site and find inspiration for your future development.  You can also just visit the Danish Pavilion at the Aluminium 2022 fair 27.-29. Sebtember in Düsseldorf, Germany.
Please do not hesitate to contact us for further information.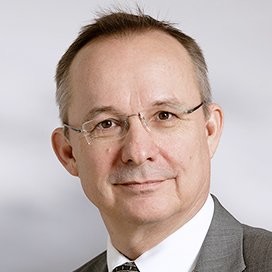 Facebook messenger

Chat with us now – click icon on right side
M-F: 10am – 5pm
S-S: Closed